Grow and make an impact, together.
We are committed to creating the right landscape to develop, progress, and grow. We nurture an environment that motivates our teams to be creative, continue to innovate, and aim higher. If you are ready to make an impact, come join us!
View job openings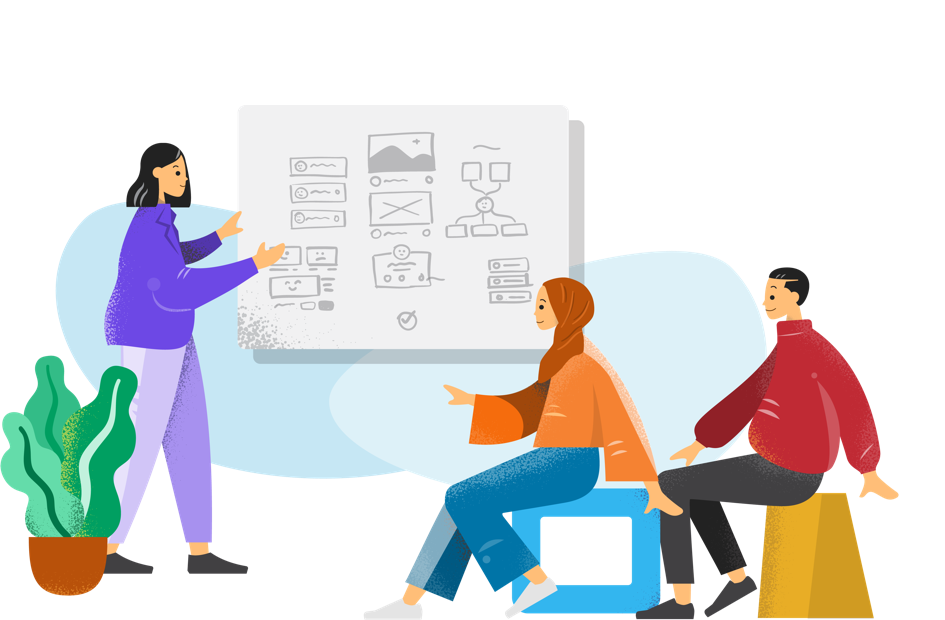 A platform of growth and changes
At Mekari, we believe that a company is as extraordinary as the people inside it. We develop a culture that nurtures people's development and embraces responsibility. We encourage our teams to be inspired and inspiring.
Respect for People
We do our work with the utmost respect to the people who we work with—our colleagues, clients, and partners. We believe that great results stem not from one person, but from a cohesive collaboration of people and teams.
Continuous Improvement
In our pursuit for perfection, we never stop learning and continue to improve ourselves. We believe that today has to be better than yesterday, tomorrow has to be better than today. This mindset becomes the foundation of how we work.
Great culture develops great people
We believe that the right culture matters in developing great attitude. We celebrate each and every unique individuals that made up our teams through regular team bonding events and activities.
Grow yourself at Mekari
We believe all team members should be granted with growth opportunity, clarity of company's vision, and great benefits.
All full-time employees are eligible for comprehensive medical including compulsory BPJS, high limit private insurance, and reimbursable miscellaneous medical expenses.
We are trained to recognize peer's achievement. Achievement are rewarded with promotions, abroad and online learning opportunities, and lucrative salary packages.
A lot of group activities arranged independently or by office from futsal, badminton, movie nights, and outdoor activities. Definitely a good way to blow off some steam.
Like you, we hate layers. Reach out to anyone anytime, all key people including CEO are accessible 24/7, a message away. We have quarterly all-hands to share information including progress and plan.
Learn anything you want, access and ask for mentorship from anyone you think can help you. Budget for learning are available for all full time employee either in group setting or individual.
As we are growing and transforming ourself every day, you will find more and more strong peers. We are always in the market to hire for the best.
We're hiring
Join us in our pursuit to empower businesses and professionals in Indonesia. Today, we are a 350-strong company and we are always have rooms for more.