#InnovateLeadWin with Mekari
At Mekari, we aim to be the most important platform in empowering progress of business and professional. To achieve our vision, we need more people like you--those who are eager to innovate, lead, and win together with us.
Explore jobs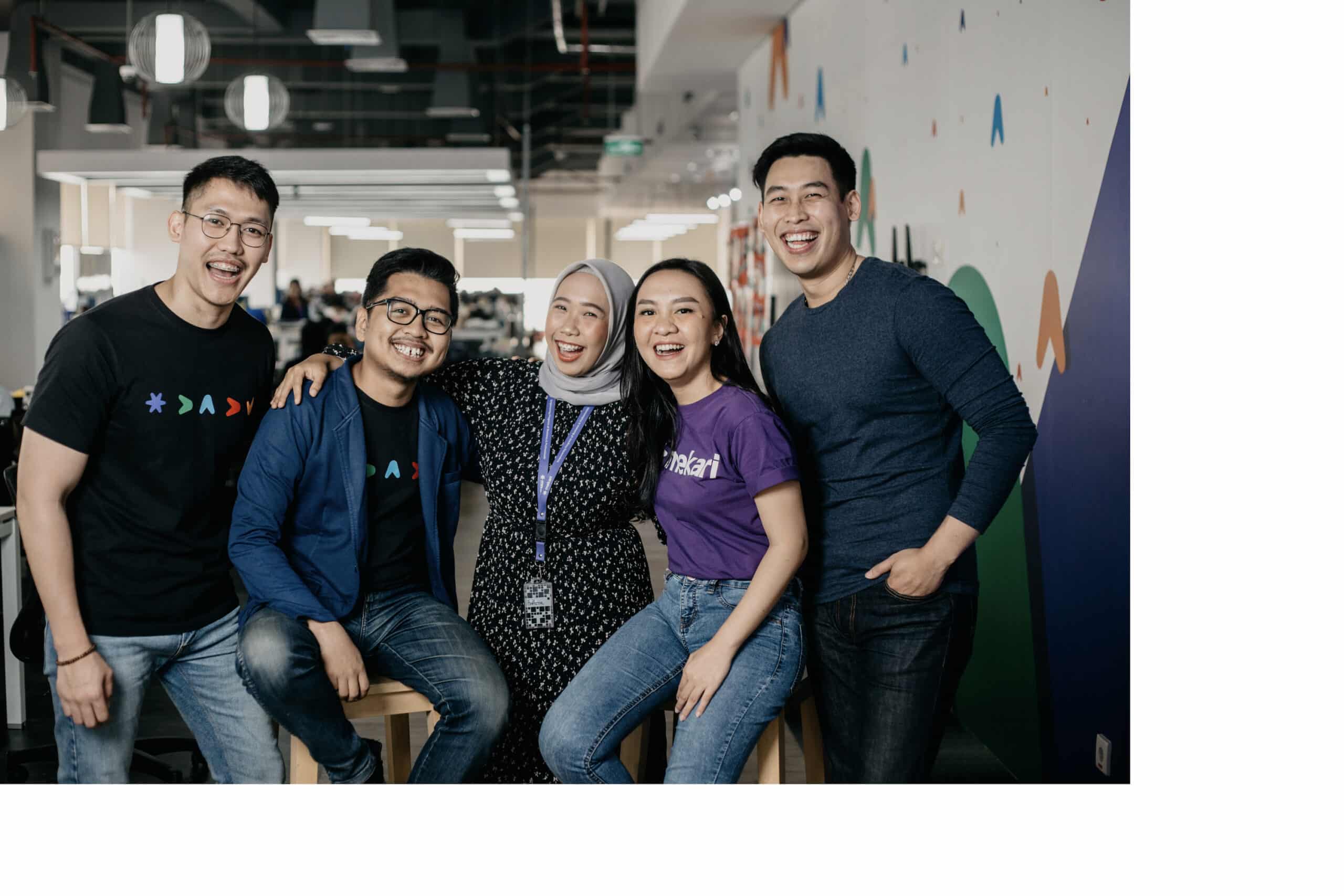 We do tough jobs exceptionally well.
We consider all Mekarians to be heroes: people who do tough jobs exceptionally well. We also pride ourselves in our core values: Respect for People and Continuous Improvement. If this resonates with you, we welcome you to join us.
Respect for People
In our everyday business, we always strive to respect our peers, customers, and partners. We believe that a win-win approach is the best approach in the long run.
Continuous Improvement
To deliver an excellent result, we never stop improving ourselves, both as an individual and an organization. A growth mindset is a must for all Mekarians to keep up with the pace of the industry.
Great culture develops great people
Every Mekarian gets a comprehensive healthcare plan from BPJS, private health insurance, to additional benefits for sports activities.
We make sure that all individual achievements are rewarded accordingly, in the form of promotion, salary adjustment, and/or professional development opportunities.
We organize regular activities where you can meet people from different roles and departments. At Mekari, peers could be lifelong friends.
We strive to empower each individual to speak up their minds. Our leaders open their doors to your ideas and feedback.
We are generous when it comes to providing learning opportunities, especially for the fast-growing individuals with potential.
Meet like-minded people who are as driven as you. Collaborate to achieve a meaningful goal, together.
Bergabung Bersama Mekari
Join us in growing the most important platform in empowering progress of businesses and professionals. Today, we are 350-strong company and we are looking for more talents.